ee concept:
Angèle Tersluisen,
David Bewersdorff
The last decades have been marked by the mechanisation of our architectures. Operational problems, accompanied by increased real consumptions and complications in energy regulation, maintenance and servicing, in addition to a lack of user acceptance are all compounded by a growing need for floor footage and space. The pressing question is what form sustainability should take that economically and with minimal technical effort saves resources and the climate whilst simultaneously robustly serving users and their requirements, without fundamentally negating state-of-the-art technology or the governing legal frameworks.   
Is it possible, faced with the existing norms and regulations in current planning processes, to still construct buildings equipped only with a minimal amount of technology, for instance ventilation purely via the windows? Buildings that are sustainable and energy-saving and meet the basic demands of the users? Buildings that place a key emphasis on the occupants and the architecture in the design process, not the building services? Can architecture, construction and materials minimise energy needs; the users intelligently make the house their own, take responsibility, and steer their well-being themselves? 
Studying the relevant norms, the ASR, as well as through interdisciplinary, integral discussions and planning – particularly in the early performance phases – generates timely and future-orientated concepts that critically question conventional building standards and which save resources with minimal technical effort and flexible spatial concepts, without risking building-regulatory infringements. Precise, planning-flanking, stage-appropriate simulations, daylight simulations, energy balancing, ecological balancing and lifecycle cost monitoring allow building concepts to be realised in which architecture comes foremost and technical services fade minimally into the background. A location-related concept analysis by all the planners in the early performance phases sets the cornerstone for a user-centred building. The participation of and trust in the educated user is a fundamental requirement in order to realise a building concept based on physical principles instead of technical imperatives, as well as to enable freely achieved comfort. Indigenous architectures show that even under extreme climatic conditions, such as in Iran or Morocco, passive air conditioning is possible. The transformation of these strategies into contemporary architecture is achievable, even against today's normative background.
Curiously, the ability to develop simple, robust architecture in today's world requires specialists, who optimise the architecture, construction and materiality in planning terms and simultaneously verify that "less", on the one hand, can comply with the laws, and on the other – related to the lifecycle – is simply sustainable. Through this, the planning outlay for low-tech architectures increases elementarily.
The structure of the Fess Schedule for Architects and Engineers (HOAI), in which the fees are pegged to the building costs, provides no incentive whatsoever to think about "less" – on the contrary. This represents a systematic failure: conflicts of interest are pre-programmed. 'Less' means a greater planning outlay for reduced fees, leaving sufficiency and low-tech as topics for idealists. In that sense, it is worth thinking about tying planning fees to real achievable CO2 savings.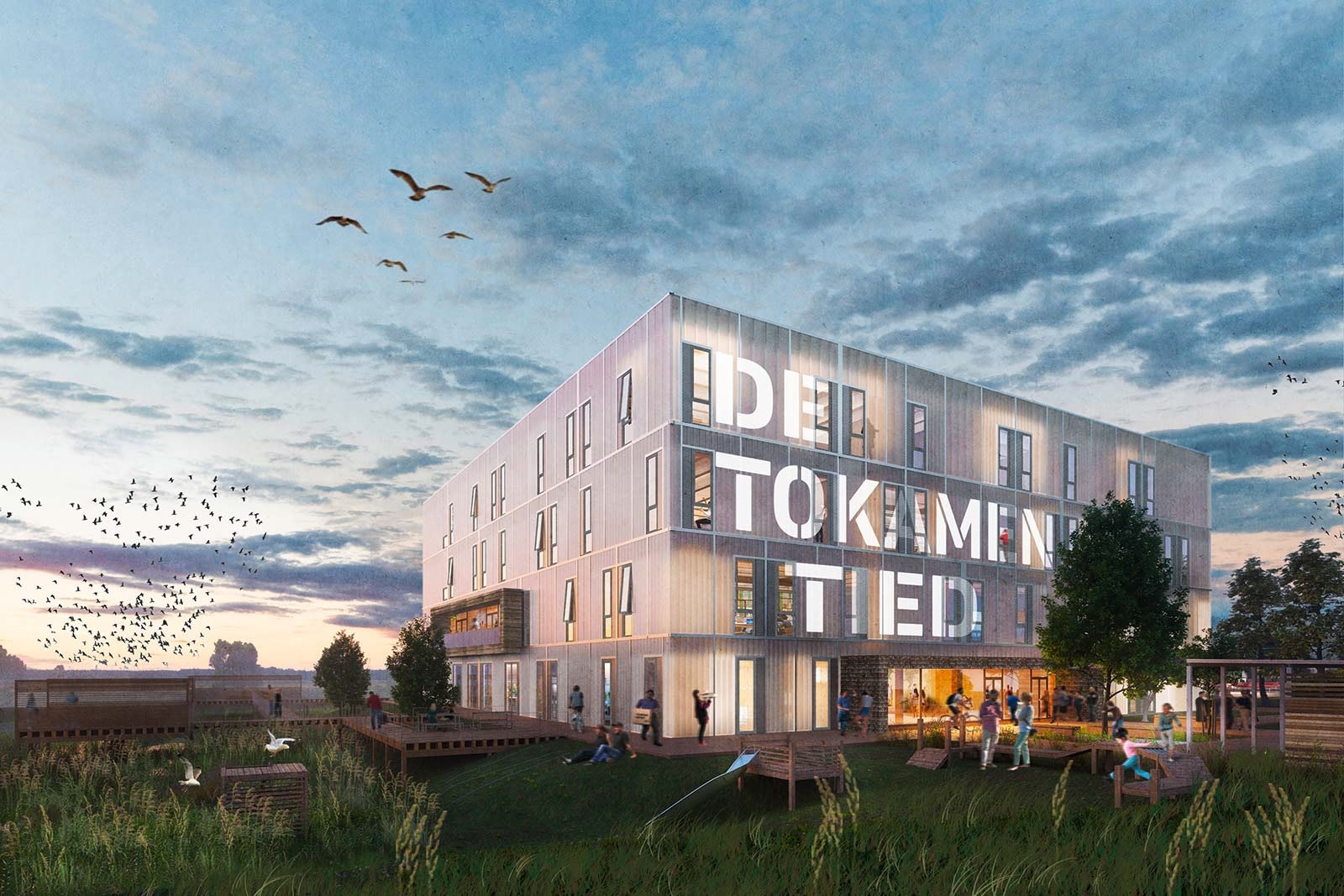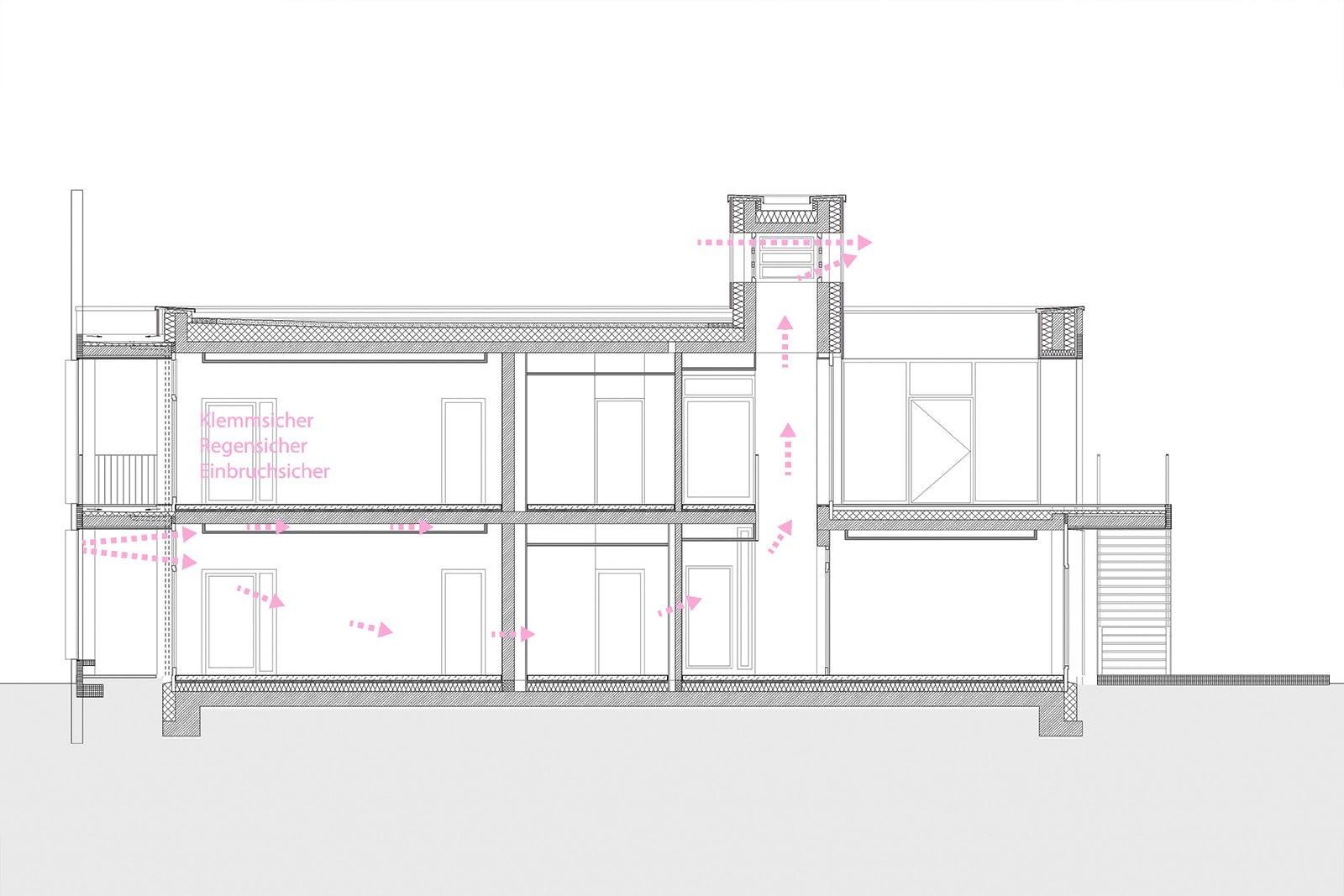 Born in the Ruhr area, apprenticeship as an architectural draughtsman in Essen, architectural studies in Darmstadt and Zurich. PhD at the TU Darmstadt on the topic of solar construction. 2010–2017, junior professor in house cybernetics at the TU Kaiserslautern; since 2017 associate professor and member of ee concept GmbH with a focus on sustainable low-tech architecture. Since 2020 leader of the DGNB Strategy Group Sufficiency and Low-tech.
Born in Dresden, school education in Baden-Württemberg and civil engineering studies in Darmstadt. PhD at the TU Darmstadt on the topic of networked and user-centred house building, as well as research in the field of comfort and networking in industry.  Accompanying this, the development and refinement teaching in construction physics and continuous activity in planning offices in the fields of construction physics, simulation, energy concepts and certification work.